Solar Tinting Benefits

99% UV Reduction


Saves your furnishings, floors, and auto interior from harmful UV rays.

Up to 79% Incoming Solar Energy Rejected


Greater Comfort-Lower Air Conditioning Costs

Reduces Glare


Shading the bright glare will prevent eye stain & reduce the glare on T.V. and computer screens

Lifetime Warranty on Residential Films





The

Prestige Solar Tinting

professionals are the right choice for any of your window tinting needs. Prestige has over 20 years experience tinting windows of homes, autos and commercial applications throughout Athens and Northeast Georgia. We use only the best solar window films for lasting beauty and a

lifetime warranty

for your auto or residence.



Call the Pros at Prestige Solar Tinting at 706-369-7882 for a free estimate for;


Residential Window Tinting
Commercial Window Tinting
Automotive Window Tinting
Commercial Window Tinting Increases Comfort by Reducing Heat and Glare
Working in an office or relaxing at home in direct sunlight can result in fatigue, eyestrain and loss of concentration. Solar window film is a product installed directly to the interior side of the glass. It helps correct temperature imbalances between sunny and shady areas and it deflects harsh, uncomfortable glare. Employees are more comfortable and more productive. For more information about the benefits of commercial window tinting, click here.
Maintain Comfortable Interior Temperatures - Stop Unwanted Heat, Glare and UV rays -
Allow Sunlight Through.
Window Tinting Reduces Heating and Cooling Costs

Winter heat loss through windows can cause discomfort to building occupants and unnecessarily high energy bills. Solar insulating film applied to the inside face of ordinary single-glazed windows decreases heat loss by up to 30%. In summer, solar films by Llumar and Vista Window Films reduce the cost of cooling a building by rejecting up to 79% of the sun's heat.

Residential Window Tinting Helps Prevent Premature Fading

Over time, the rays of the sun fade whatever is in their path. Professionally installed solar film blocks out 99% of the damaging ultraviolet rays that ordinary windows allow in. That means that draperies, furniture, upholstery and carpeting will last longer. For more information about how you can better protect your home using solar widow tinting, see our residential tinting, click here.



How Window Tinting Works

Solar window film is a laminate of high performance metallized polyester film that provides significant solar insulation when applied to glass surfaces. Today's films are manufactured using state of the art processes that applies metal alloys to a base film. Layers are assembled and finished with a strong scratch-resistant coating. Tinting films are available in reflective and non-reflective finishes and can be clear, colored, or patterned to blend with various design schemes. Depending on the film selected, it can reduce incoming light 12 to 93%, eliminate 99% of the harmful ultraviolet radiation to protect fabrics and finishes, block 92% of glare and cut up to 76% of solar heat gain through the glass.

Add Visual Appeal, Privacy & Safety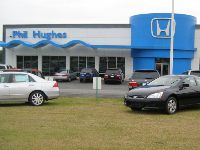 Glass treatment films can add new style to buildings for a fraction of the cost of other refurbishment without the inconvenience of relocating tenants. Available in a wide variety of colors and patterns, tinted solar film enhances any architectural design. From the inside, solar window films have a pleasant, glare-free and distortion-free view. From the outside it has a uniform appearance that complements the building's design. Translucent or daylight reflection films applied to the inside of your windows will let light in, but guard against prying eyes. Blackout (opaque) films are also available as well as a range of frosted decorative films can providing an attractive finish to internal partitions. In addition to privacy, window films can increase the safety of glass, preventing glass from shattering or creating sharp shards when broken.
Automotive Window Tinting and Paint Protection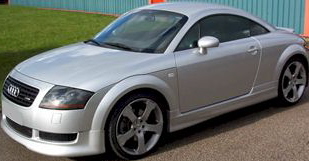 Prestige Solar Tinting is Athens' # 1 provider for auto window tinting. We have done thousands of cars and guarantee to do the job right the first time. Athens' premiere auto dealerships trust us to do their new cars and you can trust us to do high quality professional installation for your car, truck or SUV.
Paint Protection - We can also help you preserve your vehicle's paint without changing its appearance. Our Paint Protection Film won't affect your painted finish and is backed by a lifetime manufacturer's warranty that guarantees it won't bubble crack, peel or turn yellow. Keep your car looking great with the world's clearest protective film. More info here..

Call 706-369-7882 for an appointment or stop by our office for a free estimate.
Prestige Solar Tinting
2920 Atlanta Hwy B
Athens, Georgia 30606
706-369-7882
E-mail PHILATHENS@aol.com
Map & Driving Directions