Prestige Solar Tinting is Athens' # 1 provider for auto window tinting. We have tinted the widows of thousands of cars and guarantee to do the job right the first time. Athens' premiere auto dealerships entrust us to tint the windows of their new cars, and you can benefit from the same professional installation for your car, truck or SUV.
Paint Protection - We can also help protect the paint on your expensive auto with state-of-the-art, optically clear paint protection film. More information here..
There's no doubt installing window film is one of the best ways to improve the look of your vehicle, providing a sleek, custom look as soon as the installation is completed. As you drive, you'll find your vehicle is cooler and more comfortable, while preventing glare and preserving your expensive interior from fading.
Why window film is the right choice for your vehicle:
The Look - Automotive films are available in a variety of colors and shades with different light transmission levels to satisfy Georgia Tint Laws. You can choose from high performance metalized films or conventional non-reflective films. To see how a particular film might look on your vehicle, check out our store's film displays and sample books. A hint of bronze for a dark green luxury car. Grey for a silver van. Charcoal for a black truck. The experienced professionals at Prestige Solar Tinting will help you select the perfect film for your vehicle. See performance data here.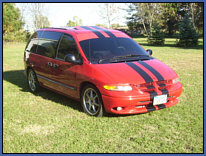 Keeps You Cool - Our professional films reject significantly more heat and solar energy than ordinary films. Depending on your selection, our films can reject up to 65 percent of the sun's total energy. You'll notice the difference on long drives or when your car has been parked in the sun. Automotive films reduce "hot spots" that even your air conditioning system can't overcome. By keeping the interior cooler, your air conditioner won't have to work as hard, saving you fuel and extending the life of your air conditioning system.
Keeps Your Vehicle Looking New - Automobiles are an expensive investment, so many people are keeping their vehicles longer. A well maintained vehicle will retain its value better at trade-in time, and automotive window films can help. The combination of solar heat and ultraviolet can cause interior trim, upholstery and carpeting to fade. Because our solar film rejects solar energy and up to 98% of ultraviolet, you can slow down your vehicle's aging process. Plastic trim parts are less likely to crack and fabrics aren't as quick to fade. Automotive film helps your vehicle look new longer.

Reduces Driver Fatigue - The harsh glare from the sun or bright headlights cause squinting and fatigue. Automotive film significantly reduces glare and helps take the strain out of driving. You'll appreciate the added comfort it provides.
Increases Safety- Drivers do not usually associate window film with increased vehicle safety. Today's vehicles use tempered glass in the side and rear windows, and an accident or a blow from a heavy object can cause these windows to shatter into hundreds of tiny sharp pieces of glass. Automotive film protects by helping to hold the glass together so you're not showered with broken glass.
Auto Window Tinting Customers
Paint Protection for your Car, Truck or SUV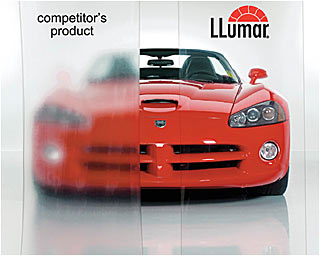 Introducing the first optically clear paint protection film from the world's leading manufacturer of applied film. At highway speeds, any small flying object can easily become a permanent part part of your car's finish.
Prestige Solar Tinting can help you preserve your vehicle's good looks without changing its appearance. We use LLumar Paint Protection Film that won't affect your painted finish and is backed by a lifetime manufacturer's warranty that guarantees it won't bubble, crack, peel or turn yellow. Keep your car looking great with the world's clearest protective film.

LLumar Paint Protection films are covered by a lifetime warranty against tuning yellow, cracking, peeling, bubbling and are guaranteed to retain their high lustre and gloss. Protect your investment with paint protection films from Prestige Solar Tinting.
Call 706-369-7882 for an appointment or stop by our office for a free estimate.
Prestige Solar Tinting
2920 Atlanta Hwy B
Athens, Georgia 30606
706-369-7882
E-mail PHILATHENS@aol.com
Map & Driving Directions